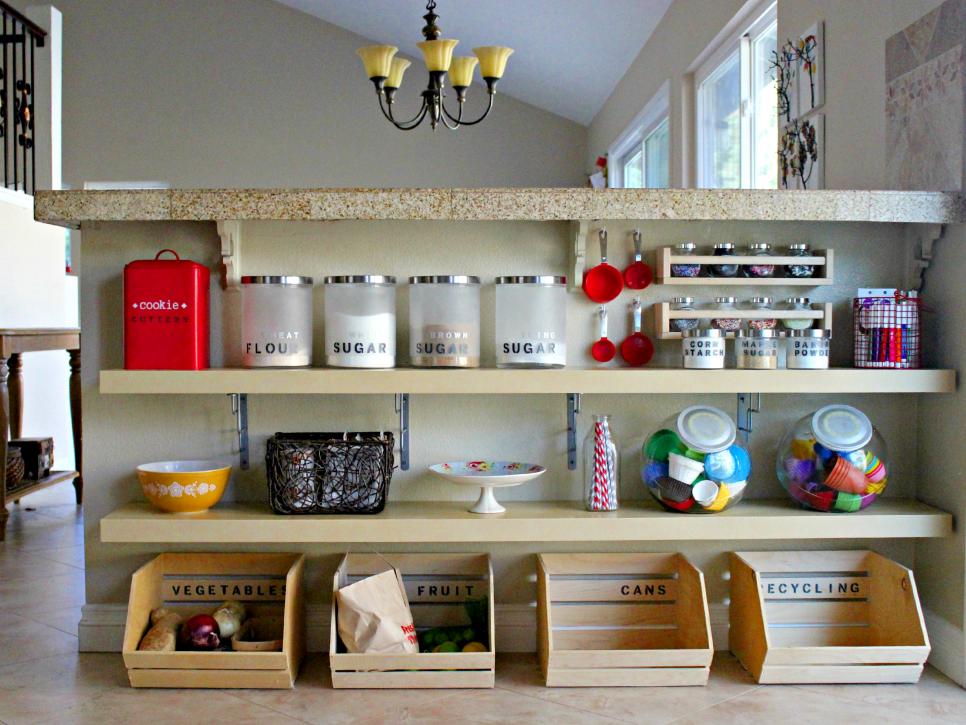 Is there anything else more disgusting then living with a messed-up kitchen? You see plates being spread everywhere and utensils here and there. It's really frustrating to be caught up in a position where you are in Hardy, and you cannot find the frying pan omelette. Or maybe you are planning to make a cake, and then you don't know where your baking soda or the baking pan is, and thus your quite simple recipe can take a lot of time. And worse is you will find yourself in the more messed up and dirty kitchen than ever.
So, you see keeping the kitchen clean and composed is indeed a significant thing to do. Here are some vital suggestions to keep your kitchen organised.
11 ways to keep your kitchen organised
Keeping your kitchen organised is a fun thing. It will become more fun because when you go through our list, you will see that most of the items are already laying in dust in your house. What you have to do is to gather those unused things together and use them for some good.
   Cake stand for dish soaps: – Doesn't it look disgusting when you see your dishwashing soaps are laying beside your sink just like that? Not only they see that there, but they also make that place stinky. Now if you want to make it look cool to find the cake stand from the last birthday of a family member and keep the scrubbing sponge and the dishwashing soaps on it.

    Baskets for little upper cabinets: – Don't you feel Ore found those little upper cabinets disgusting? Well, most of us do. But you see you cannot do anything with those irritating upper cabinets. Well, there are some kinds of little baskets around the market which perfectly fits into those small and annoying upper cabinets of your kitchen. You can buy them for a meagre price and put them INR to those cabinets so that it doesn't look irritating ever again.

    The vintage Coca Cola crates: – Now you may have some questions that how will vintage Coca Cola crates can help you to make your kitchen look cool? Well, you can always use those Vintage crates and make a new Spice rack for your kitchen. Now, these old clock rates are tough to find but once you find one bring it home and make a Spice rack with it.

    Doubling the counter space: – If you are living in a Studio apartment, you need to know how to make the most of a tiny space. Increasing the counter space will help you to make your kitchen look a bit bigger, and also, you will always have more space to keep things.

    Pegboard stylish organiser: – Stylish pegboard organisers are a great thing to make your kitchen look cool as well as composed at the same time. There are a lot of pegboards organisers in the market. And they not only help you to keep your pants in a mood organised way, but they even help to liven up things. Visit

Dealvoucherz AU

to get amazing discounts on various items.

    A Stainless kitchen cart: – A Stainless kitchen card is the best thing you can give to your kitchen. These kitchen carts are sexy, cool and stylish. They keep your things composed and organised. And the best part? There are a lot of varieties of these kitchen carts, available in the market.

    Painted mason jars: – Designer Mason jars are one of the best things to add in your kitchen. Jars are really a useful thing. They keep your favourite mayonnaise or cookies in place. And when they become empty, you can use your creativity to paint them and keep your utensils there. And the best part is they fit in any kitchen.

    Measurement conversion chart: – Freeing up spaces in your smartphone never gets easier than this. With these conversion charts hanging from your kitchen wall you can say goodbye to the smartphone apps for measurement. With these measurement charts, you never need to worry about getting honey on your mobile screen.

    Use wire shelves to open up your kitchen: – Who doesn't love free spaces? Imagine you have everything kept open in your kitchen without even looking like a mess. Wired shelves help you to reach closer to your imagination. Although you may still have to keep things on the cupboards of your kitchen. But then again you get some open space in your kitchen at least.

   A complete refrigerator makeover: – As we promised you to get you cheap but effective ways to make your kitchen look good and organised. Visit your nearest

Dollar Store

, and if you use your imagination there, you can get things over there which can completely reorganise Your refrigerator.

   Deep drawer cabinets: – Deep drawers are a great idea initially. But with time, you will discover a thick mess of pans and pots in it. So, if you have deep drawers, try making compartments in it.
An organised kitchen reflects a clear mind. Keeping things organised will help you to bring out the best version of yourself. Keep things organised, and you will make your life a lot easier than ever.