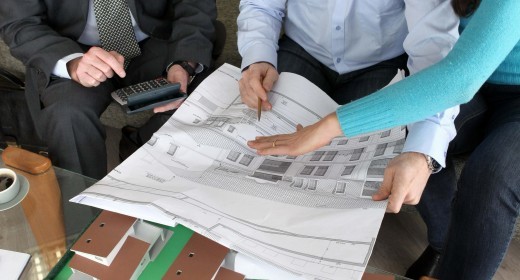 If you're lucky enough to have got onto the property market with a new build property, or perhaps you're moving into one as your next home, there are things that you need to check to ensure that it can be the happy home you want it to be, and not a horror show of errors that keep appearing.
New build properties in a perfect world would have no issues in them whatsoever, but this isn't always the case so it's best that you perform checks on a few crucial things inside to allow you to prevent what's known in the trade as a 'snagging list' to the builder to allow them to rectify the issues whilst it is still their responsibility.
A snagging list is a fully comprehensive list of items, relating to the property itself, that the builder has not completed correctly and contains defective works to be repaired to allow the property to be completed to the official Building Regulation standard.
Some if the things you will probably want to check when given the opportunity to in the new build property include:
​​plaster and paintwork

thermal imaging of radiators

soil quality test

birds-eye camera inspection of roof and guttering

garage and groundwork

loft inspection

electrical test on sockets

plumbing tests to inspect for leaks

Carbon Monoxide safety test

heating system check using a thermal camera

level flooring, square walls and flat ceiling inspection

poor workmanship with brickwork, fenestration etc

joinery issues such as doors, staircases etc

fire safety measures
Of course, unless you are lucky enough to be in one of the trades or have gained sufficient skills in your career, you are unlikely to be able to complete some of these checks to the best of their capacity, if at all.  This is where you may want to engage in the services of a professional company, who know what to look for, have the equipment to do it all, and can feed issues back to you in a timely manner. It may cost to have this done, but having peace of mind that the property is built to standard and is sound is most definitely worth it.
One such company that offer this type of service is HomeSnag.  HomeSnag can be found online at https://www.homesnag.co.uk where you will find a comprehensive list of what they can do for you, along with the option to book a house inspection there and then.  If you want to speak with them beforehand, or have any questions or queries, their contact number is available and one of their helpful team will be on hand to assist you.
Think twice before going ahead with a new build and not checking it over properly.  Get your Snag List compiled today.